An Investment in the Future
Any investment, be it personal or financial, in a young woman's education is an investment in her future. Connelly families place their daughters' education as a priority not only in their commitment of time, but also in their budgeting of financial resources. By selecting Connelly, you have chosen to make an investment in your daughter's future by providing her a holistic education in a very personal setting.
Tuition and fees for the 2015-2016 School year
Tuition: $15,975 - Scholarships and Tuition Assistance Available
Campus Life Fee: $400
Class Retreats: Approximately $200 to $400
Registration (before April 15): $600
Late Registration: $800 
Uniform: $300 (approx.)
Graduation Fee: $400 (Seniors)
Books: *To be determined (required textbooks include hardcover, softcover and digital copies).
*Each student is required to bring an iPad to class daily.  
International students
Please call the Admissions Department for more information about our International Program

Enroll online for your payment plan with FACTS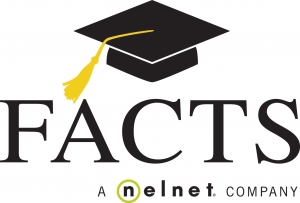 Connelly offers the FACTS online enrollment plan. Pay tuition in a simple, convenient way that is completely confidential and secure. This option is only available to families who choose the 10-month payment option. Connelly families currently enrolled in the FACTS program for the 2014-2015 school year, will be automatically re-enrolled, if they have again chosen the 10-month payment option. New families enrolling on FACTS may click the icon at the right to enroll.   
FACTS Grant & Aid Assessment Information Flyer

The Tuition Gap
Every effort is made to keep Connelly's tuition within a reasonable and feasible range. As a result, the annual tuition is approximately $1600 less than the actual cost of educating each student. During Connelly's Annual Giving Program, each family is asked to make a tax-deductible contribution of any denomination in order to help offset this "tuition gap," which, in essence, provides each Connelly family with a type of financial aid.

Tuition Assistance 
Cornelia Connelly School is committed to providing tuition assistance for college-bound high school students who satisfy admissions criteria, but may be discouraged from applying due to financial need. Approximately 20% of Connelly's students receive tuition assistance.
Families are encouraged to apply for tuition assistance if, after reviewing all financial resources and assessing how much they can afford to contribute to their daughter's education, they determine they are unable to afford Connelly's entire tuition cost. Tuition assistance awards are strictly need-based and do not require repayment. All applications for tuition assistance are initially processed by FACTS. 
Tuition Assistance Application Instructions 
Families must reapply for tuition assistance each year and financial awards are not guaranteed.
FACTS Grant & Aid Assessment conducts the financial need analysis for Cornelia Connelly School. 
Tuition Assistance for the 2016-2017 School Year
The materials listed below are due by February 5, 2016. 
To apply for Tuition Assistance, please follow these steps:
Step 1: Submit a signed and completed application (click here for FACTS online application)
Step 2: Pay the $25 application fee
Step 3: Submit copies of your most recent tax forms including all supporting tax schedules.
Step 4: Submit copies of your 2015 W-2 forms for both you and your spouse.
Step 5: Submit copies of supportive documents for Social Security income, Welfare, Child Support, Food Stamps, Worker's Compensation, and TANF.

Cornelia Connelly School will implement the following policies for Tuition Assistance Awards for the 2016-2017 school year:
1) No late applications will be accepted.
2) The maximum amount awarded will not exceed 50% of tuition.
3) College expenses for older children or parents will not be considered.
4) Signed tuition assistance acceptance letters must be received in conjunction with an enrollment contract and registration fee by March 15, 2016 or the tuition assistance will be rescinded.
If you have any questions regarding the application process, you may speak with a FACTS Customer Care Representative at 866-441-4637. For questions regarding Connelly's tuition assistance policies, please the Admissions Office at 714-776-1717, Ext 234.